Sri Sri Radha-Mohan ki Jay!
Dear friends,
We would like to give some information for those of you who are coming to Munger Mandir this Kartik, and for those of you who like to have some updates on activities here.
Please write us an email as soon as you know when you are coming so that we can arrange room(s) for you in advance. If you like us to book a taxi from here to pick you up at the airport, please give details of number of people, time (date and hour), flight number, and city of departure.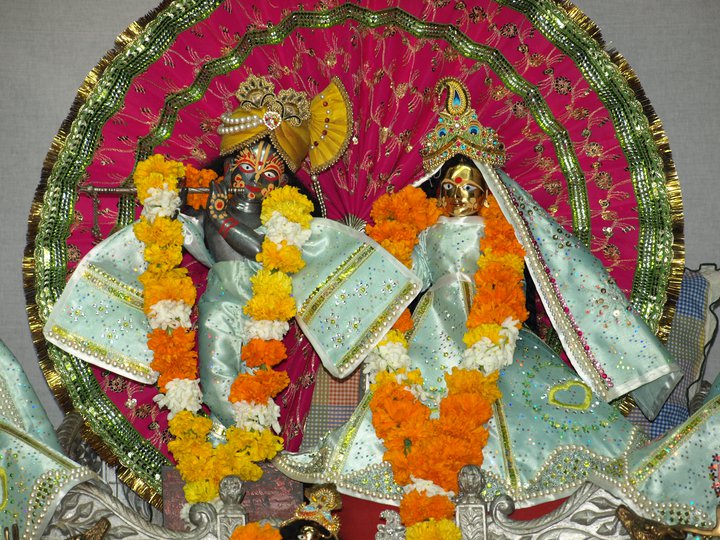 This Kartik we have opened the large hall (in front of kitchen) in Munger Mandir for seminars, hari katha and bhajan. If anyone would like to come with suggestions for seminars or lectures or other for the hall, or would like to hold seminars/classes, please let us know and we can include it in the Kartik program. The hall is also used as library.
It is Sadhu Maharaja's wish that this hall becomes a place for sharing and love in action! Using the hall in this way means that it cannot be rented out to Indian jatris (for sleeping) like before. We all notice the different atmosphere now – the ashram is very peaceful. However, it also means that we will have to find alternative sources of income.
It might be a bit cold here in the evenings. We would recommend that youbring your sleeping bags (if you have old ones that you can leave here, this is also welcomed!).
We are distributing prem prasad every day. If you have some space in yourluggage it is wonderful if you to bring clothes to distribute as well.
We are looking very much forward to seeing you soon in Vrindavan!