At Munger Raj Mandir Temple, cow seva is an integral part of our mission to serve and love all living beings. In India, cows are considered sacred and are seen as a symbol of motherly love and compassion. In Vrindavan, the birthplace of Lord Krishna, the care of cows is especially important, as they are revered as the life-giving mothers who provide milk and other dairy products.
At our temple, we take care of more than 10 cows, providing them with the best possible care and attention. We believe that the cow is an embodiment of divine energy and deserves the utmost respect and care.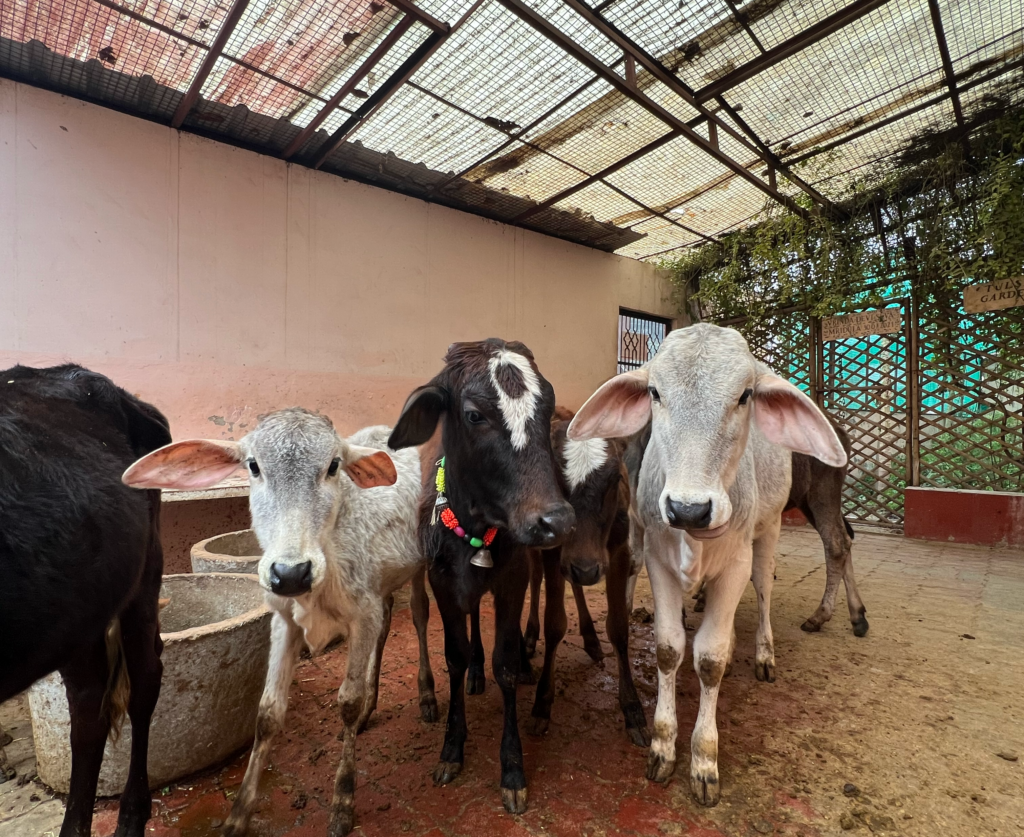 Cow seva involves providing cows with nutritious food, clean water, proper shelter, and medical attention whenever necessary. Our cows are treated with kindness and love, and we strive to create a peaceful and nurturing environment for them.
We also encourage visitors to participate in our cow seva program, which provides an opportunity to connect with these beautiful and gentle animals, learn about their care and feeding, and experience the joy of serving and loving them.
The running costs of our cow seva program are covered by generous donations from friends, sponsors, and well-wishers from all over the world. We are grateful for their support and encourage anyone who is interested in supporting our cow seva program to get in touch with us.
Together, we can continue to uphold the tradition of cow seva and honor the sacredness of all living beings.