Welcome to Munger Raj Mandir, a family temple located in the holy pilgrimage town of Vrindavan, India. The temple was founded by the grandparents of Sripad BV Sadhu Maharaja and is home to the beloved deities, Sri Sri Radha Mohan.
Vrindavan is an ancient temple town situated on the banks of the holy river Yamuna, approximately 160 kilometers south of New Delhi. It is a place of immense spiritual significance, where devotees from all over the world come to offer their love and devotion to Lord Krishna and His divine consort, Radha.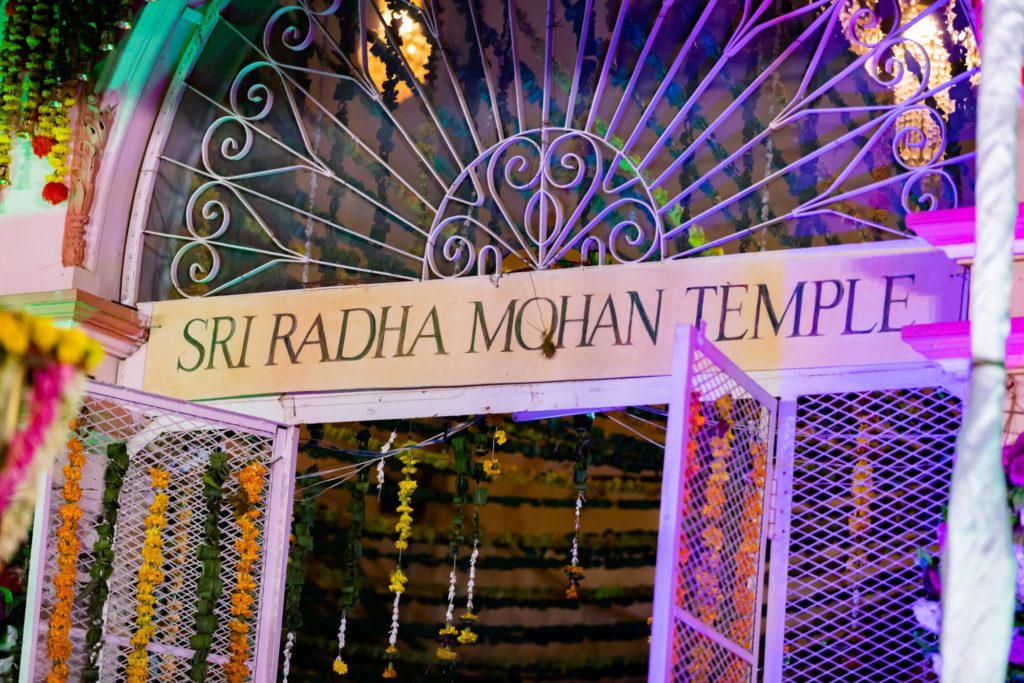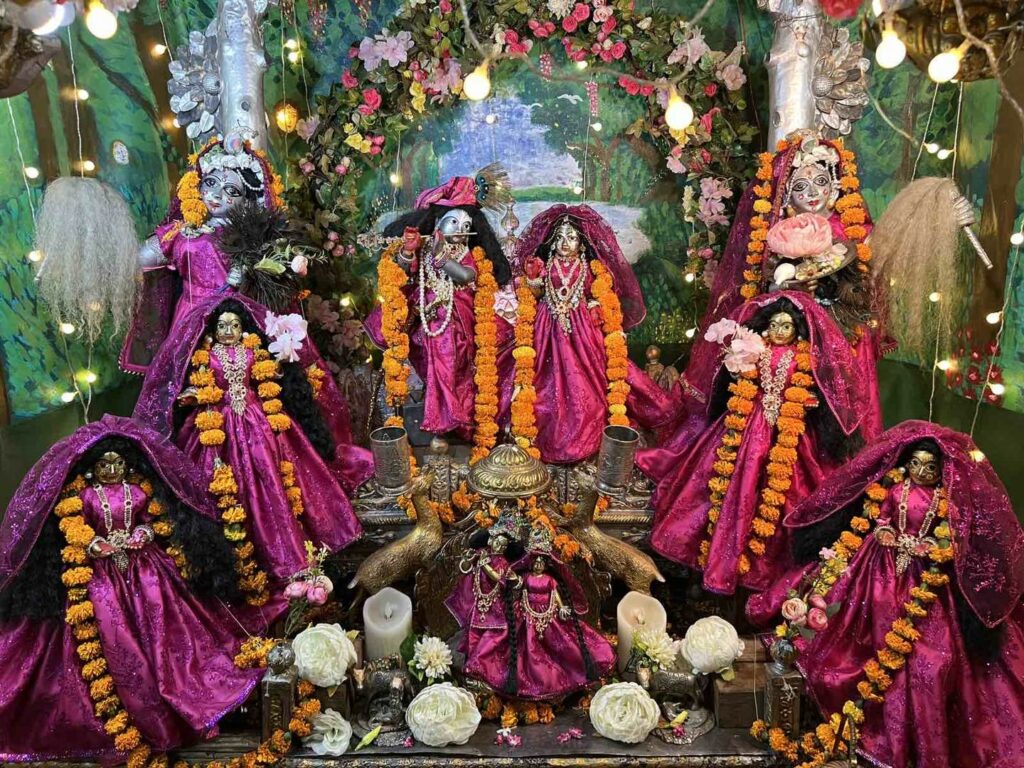 At Munger Raj Mandir, the ashram residents take care of the temple and its activities throughout the year. Our daily programs include Prem Prasad, Prem Medicine, cow seva, Prem Education, and kirtan, which are open to all who seek spiritual nourishment and guidance.
We are blessed to have the opportunity to serve Sri Sri Radha Mohan, the divine couple who reside in our temple. Their presence is felt in every corner of our ashram, and we are humbled to be able to offer our love and devotion to Them.
People from all over the world visit Munger Raj Mandir and take part in our daily programs, which are designed to help individuals deepen their spiritual practice and cultivate a deeper connection with the divine. Whether you are a first-time visitor or a long-time devotee, we welcome you to our temple and invite you to experience the love and devotion that permeates our community.
Munger Raj Mandir is a name that carries a significant meaning and reflects the rich spiritual and cultural heritage of Sadhu Maharaja's family. The name translates to "Temple of the King of Munger," which is a nod to the city where Sadhu Maharaja was born.
Munger is a city situated on the banks of the Ganges River in the state of Bihar, India. It is the birthplace of Sadhu Maharaja and is known for its rich history and cultural significance. Sadhu Maharaja was born into a royal family that had a deep spiritual connection and was known for its philanthropic work.
The palace constructed by Sadhu Maharaja's ancestors in Munger is a testament to their influence and legacy. It is located next to a beautiful combined temple of Sri Sri Radha Krishna and Lord Siva, which is also a reflection of their spiritual roots.
Sadhu Maharaja's grandparents, who were Vaishnavas, had several temples in Munger, Jamdaha, and Vrindavan. They were known for their humility, generosity, and devotion to Sri Sri Radha Krishna. They regularly held large festivals with kirtan, lila plays, and feeding hundreds of people with prasad, which earned them a reputation as loving and compassionate devotees.
The name Munger Raj Mandir not only pays homage to the city where Sadhu Maharaja was born but also represents the spiritual and cultural heritage of his family. The temple is a reflection of their devotion to Sri Sri Radha Mohan and their commitment to serving the community with love and compassion.
We are grateful to Sripad BV Sadhu Maharaja's grandparents for founding this temple, and we are committed to continuing their legacy by serving Sri Sri Radha Mohan and the community with love and devotion. Thank you for your interest in Munger Raj Mandir, and we hope to see you soon. Radhe Radhe! ❤️