Radhe Radhe my dear friends, brothers and sisters
Munger Mandir – the Temple of Sadhu Maharaja in Vrindavan – gives you many opportunities to render service to Shri Shri Radha Mohan.
Most of us are not able to come often to Vrindavan and swing the broom or cook pasta for Sadhu Maharaja. Although you are here with your full heart, feel a deep connection to Sadhu Maharaja and Radha Mohan, many of you may desire to be a part of the service in a personal and individual way.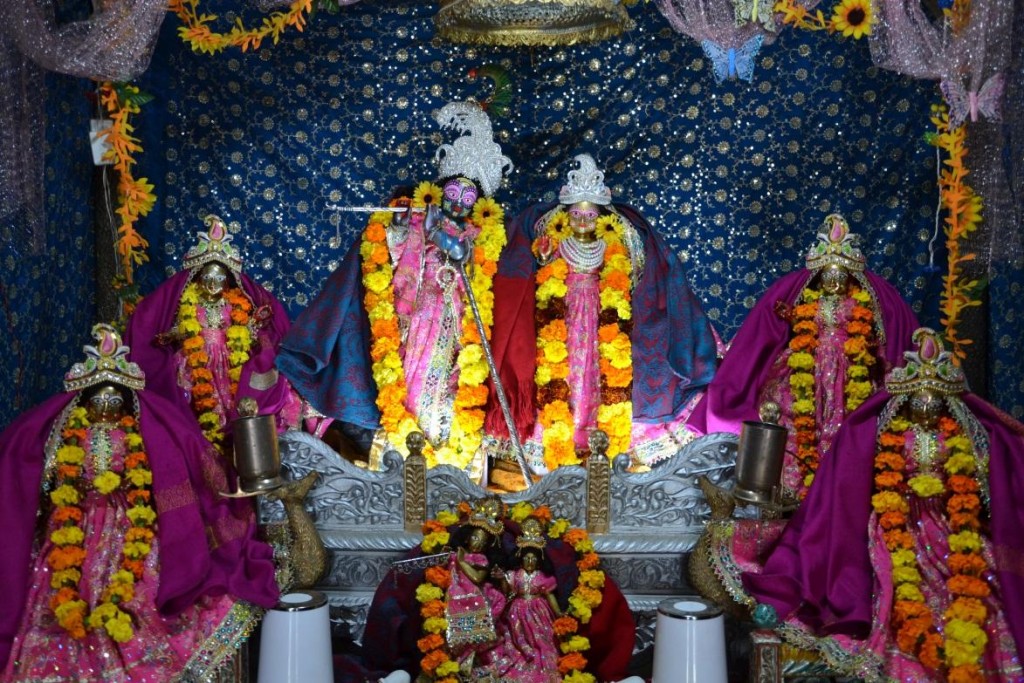 This is an invitation and a possibility for seva and a glance in how a small financial support can have a big beneficial effect. Maybe you feel interested and want to help!
Kirtan
Radha Govinda Das Babaji – the Guru (Spiritual Master) of Sadhu Maharaja – spent his last years in Munger Mandir until he left his body. His wish was that it will become possible to offer Radha Mohan here in Munger Mandir 24-hour-harinam yagna (singing of the holy names as an offering).
Actually since 4 years it has become possible to daily listen to the sound of the holy name in the form of Maha Mantra, 12 hours nonstop, in the ashram. The singers are widow devotees, who live in poor circumstances and are without income. For 360€ monthly it is possible to provide them their livelihood. We already mentioned that it is the goal to sound the Maha Mantra 24 hours for Radha Mohan.
Cows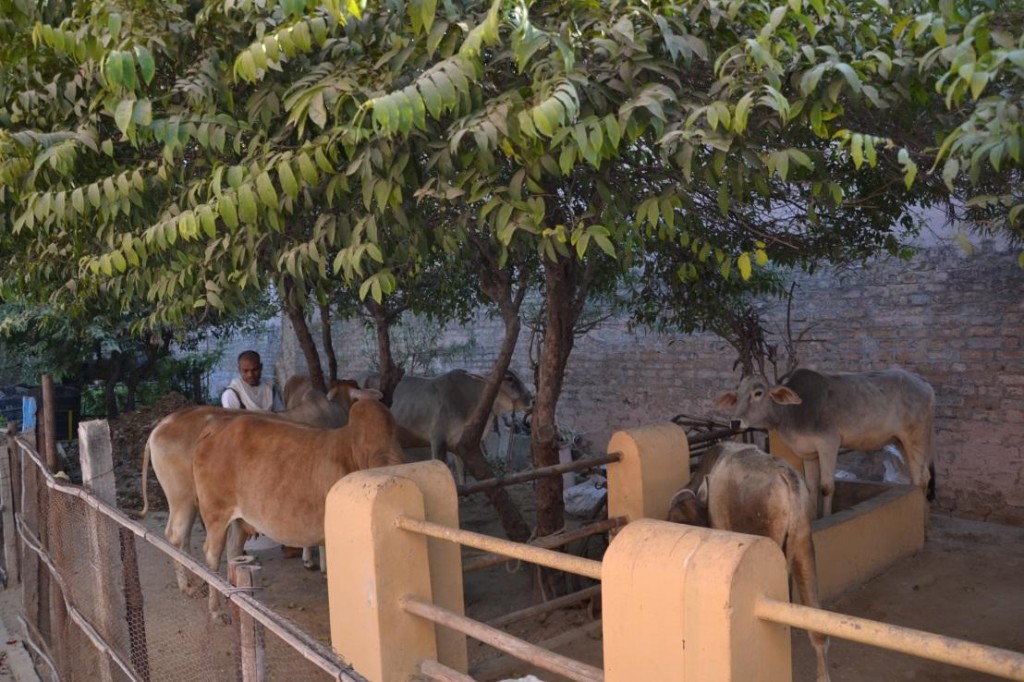 Krishna loves cows! In Vrindavan's temples it is therefore common that cows are being held, cared for, milked and of course loved much. Our Temple makes no exception; 6 cows and calves live here. For lunch Radha Mohan gets Kheer (milk rice) and for dinner milk is offered. The cows are lovely cared for by a sensitive cowherd.
With a lot of devotion and accuracy he cares for the cowshed, fodder and the welfare of the cows. Every evening Radha Mohan's cows are getting worshiped by an Arati (Ceremony). The Goshala (cowshed) is already too small for the 6 cows and calves. Especially because a new calf is to be expected. So therefore we plan to build a new, bigger and more cow-friendly cowshed. The new Goshala will be one part roofed over and the second area will be open to air. The calves will have the possibility to move completely free and the cows will have a bigger movement range. It is going to be possible to hold around 10 cows and calves in wonderful circumstances.
One cow needs 30 € per month for the complete care. For the new Cowshed 3000 € are necessary.
Waste management
In India there is no official waste -management and -recycling like in Europe. In Munger Mandir there is a separate arrangement to keep the Temple area and the street in front as clean as possible. In the morning and evening the Parikram around Radha Mohan gets cleaned and the resulting garbage is carried to the collecting point in front of the Temple, where "Friends of Vrindavan" pick them up and also cleans the drains.
This cleaning and disposal process is a monthly expense of 45 €.
Electric current, water and bhoga
(food for Radha Mohan and their cohabitants & guests). These costs are covered by renting the rooms of the ashram. Regularly pilgrims or guests who like to visit Vrindavan are staying here.
If any of the above service opportunities to Radha Krishna are appealing to you, sponsoring one of those activities might be just the way for you to participate. The donation does not have to be the total sum of the above mentioned costs, as it is the addition of everyone`s contribution that will make it. As those services are daily tasks, giving a single donation or sponsoring an amount on a regular monthly basis are possible and appreciated.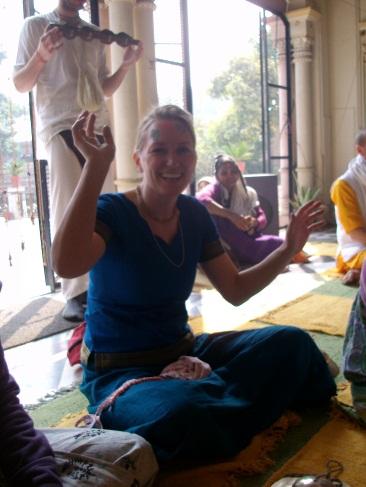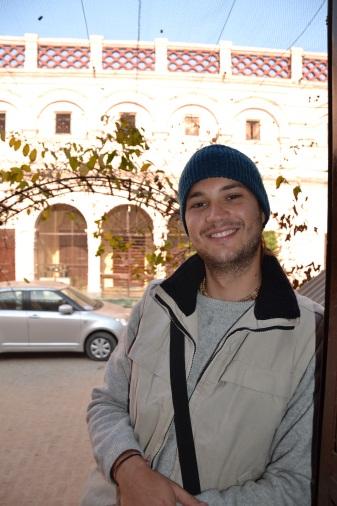 Regarding the daily cow caring, cowshed project or waste management department, please contact Raseshvara das who is in Vrindavan and personally supervises the proper functioning of these services.
Concerning the Kirtan, please contact Janava devi dasi (Katrin Heinzmann; e-mail).
"Selfless service is the best way to make God happy.
God lives in all living entity. To serve selfless is also the highest happiness for oneself and this peace, happiness and love is connecting my soul to God.
Love is God, God is Love!"
BV Sadhu Maharaja