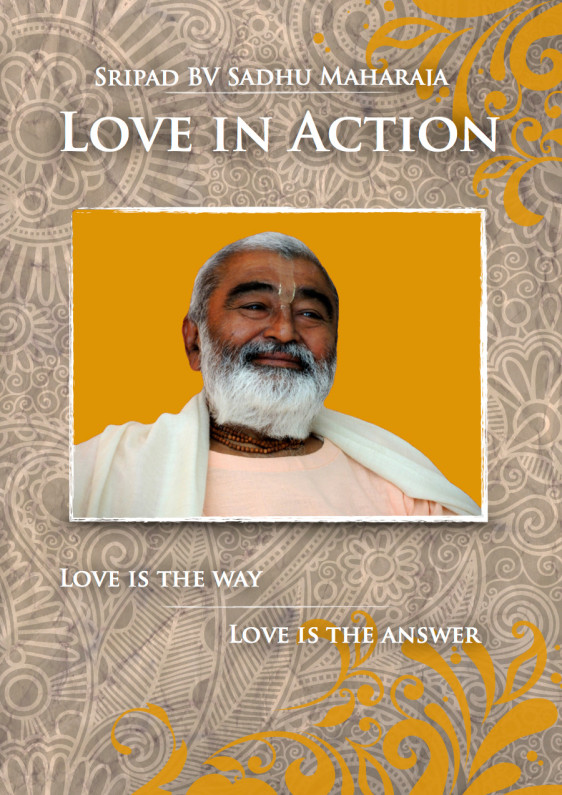 Dear sisters and brothers,
The first part of BV Sadhu Maharaja's new book "Love in Action – love is the way, love is the answer" is now available (see link) as a free pdf-download.
http://flowingnectarstream.files.wordpress.com/2014/08/love-in-action_1_ebook.pdf
The book is also ready for printing. We did a small test-run in Germany and the cover as well as the layout work out nicely.
If you are interested in printing the book in English for your country please contact Govinda priya (syamasundara@gmx.com). She can give you the print version including cover (already perfectly measured) and detailed information about a nice and cheap printing company in Poland.
Feel also free to translate the book in other languages and keep BV Sadhu Maharaja and her informed about your progress.
Your servant,
Tarun Govinda das