The family temple of Sadhu Maharaja in Vrindavan, India was built by his grandfather, Sri Raja Raghunandan Prashad Singh, in 1932.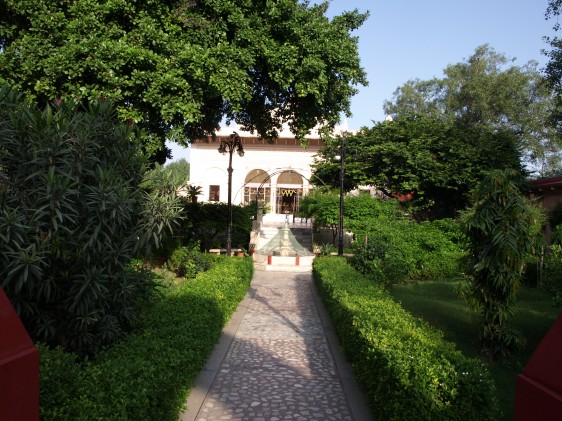 Inside are many guest rooms, beautiful gardens of kadamba and tamal trees and a beautiful temple with the deities Sri Sri Radha Mohanji and their favorite accompanying gopis, Lalita, Vishakha, Citra and Campakalata installed on a silver throne.
A very warm and loving atmosphere is felt as soon as one enters Munger Mandir. Everyone is welcomed with an open heart and can participate in the daily activities of the temple. Munger Mandir is also known for its beautiful festivals and delicious prasadam.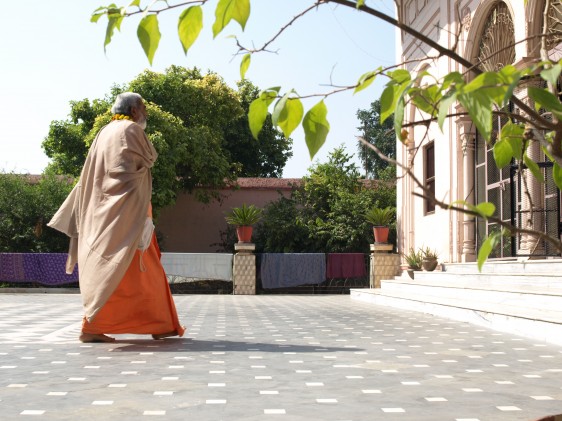 VARIOUS PICTURES AND VIDEOS FROM MUNGER MANDIR
Abhiseka Bathing Ceremony of Sri Sri Radha-Mohan
Kirtan with Sadhu Maharaja
Braja Vrindavan Part 1
Braja Vrindavan Part 2