In Jamdaha village we distribute prem prasad (food of love) every day, once a day.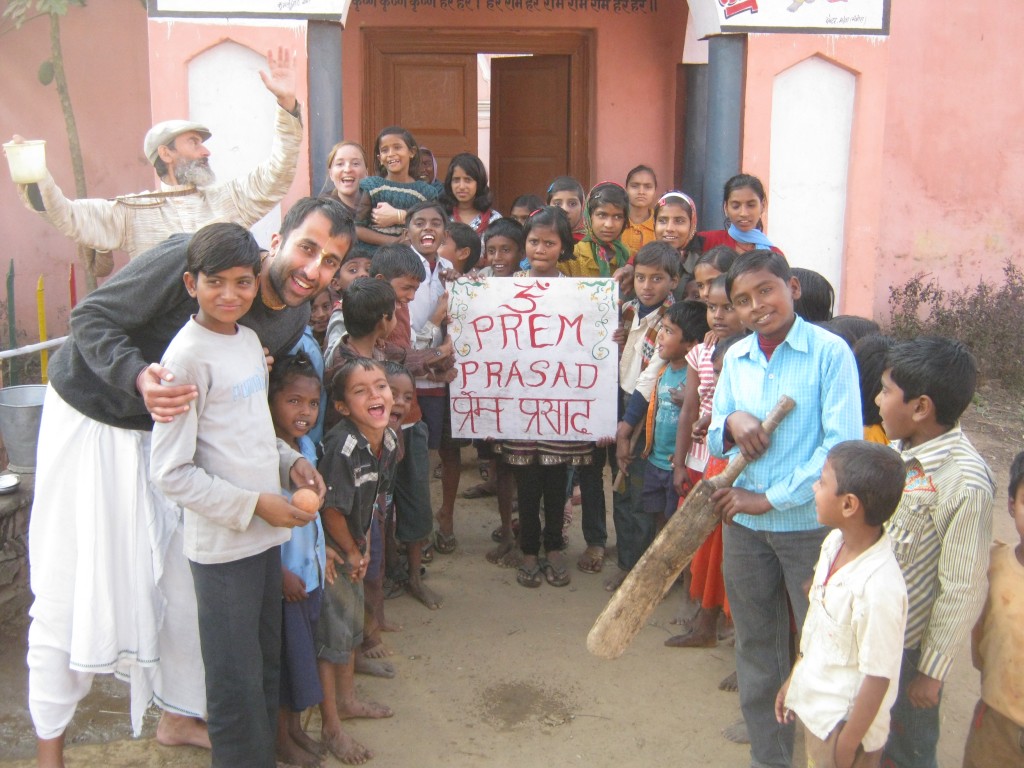 The prem prasad distribution is a joyful event, and many children join us!
The food is made from  lentils and vegetables from the fields of the temple, and cooked in a natural way on an open clay-firewood oven.
The temple also serves delicious prem prasad at festival times in the village.