Please connect with the Jamdaha project through the Official Jamdaha Facebook Page.
Jamdaha village temple and ashram is a beautiful ashram in southern Bihar in India. The peaceful village lies in harmonious rural landscape with agricultural lands and greens. The water is freshly drinkable, the fruits and vegetables so tasteful, and the temple runs primarily from agricultural self-production. Shri Shri Radha Patita Pavana temple was founded by Shrila Sadhu Maharaja's grandparents, as his grandmother – later to be the queen of Munger – came from the village.
The ashram runs several projects in the village. We support and assist the education of children in Jamdaha and distribute prem prasadam (food) daily. In Jamdaha, agriculture is very important. Every year we harvest large amounts of rice and wheat, and plant new grains. We have also renovated the village temple, and installed solar panels in the main temple areas as electricity is scarce.
The most comfortable visiting times is September to March. But you are invited to our ashram anytime of the year!
If you want to learn more about Jamdaha, please read Sridhara's article about his experience living in Jamdaha.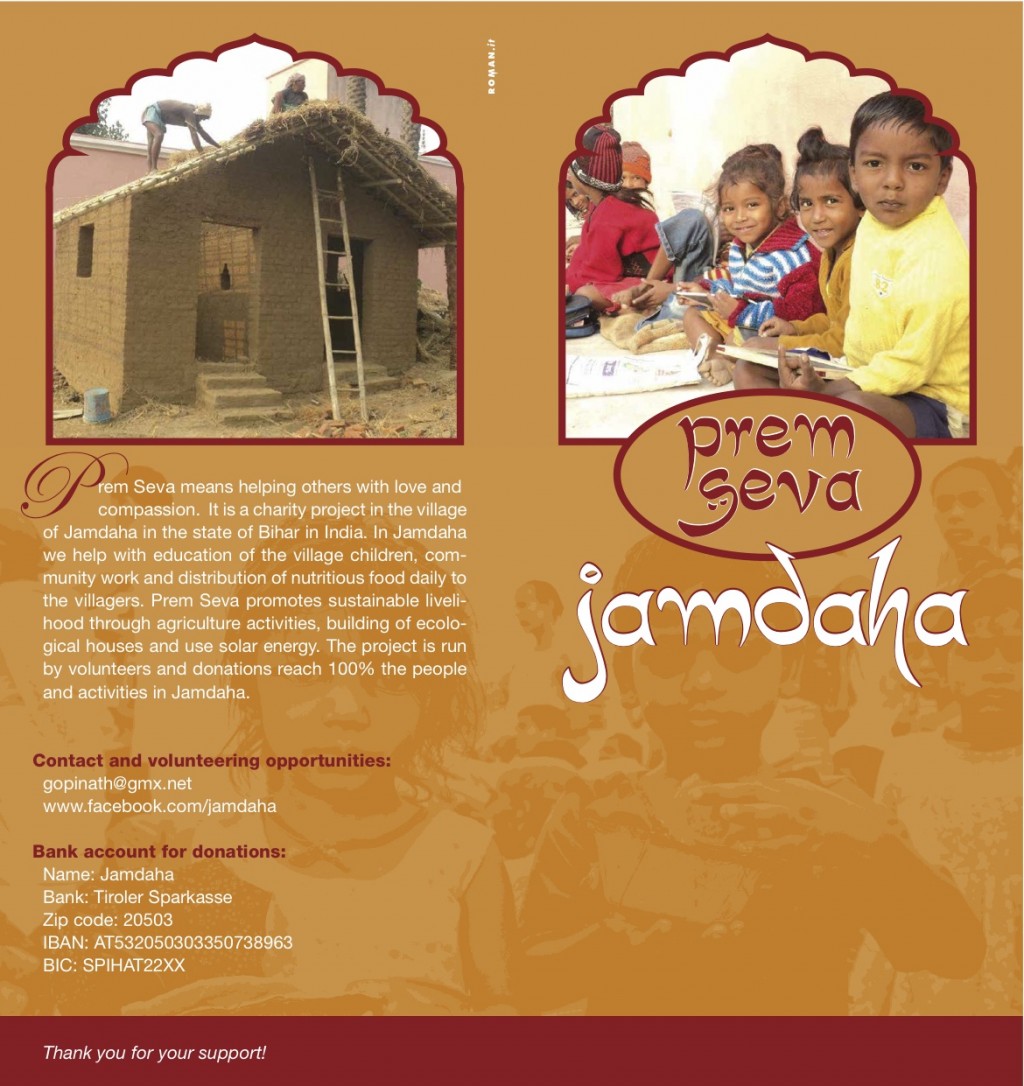 Prem Seva Jamdaha Brochure